Skip to Content
Contact Us for Landscaping Services in Davis & Weber Counties in Utah
Contact Us
Address
1897 N 750 W, Clinton,
UT 84015
Phone
801-668-5809
Hours of Operation
Monday: 7:00 AM – 5:00 PM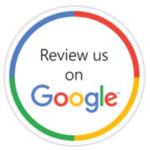 Tuesday: 7:00 AM – 5:00 PM
Wednesday: 7:00 AM – 5:00 PM
Thursday: 7:00 AM – 5:00 PM
Friday: 7:00 AM – 5:00 PM
Saturday: 7:00 AM – 5:00 PM
We Serve Davis & Weber County, UT
Your Local, Family-Owned Landscaping Company
Pro Landscape Utah provides premier landscaping services to residents throughout Davis and Weber County, UT. Our family-owned and -operated landscaping company has served the local area for nearly a decade. We provide high-quality landscaping services, exceptional efficiency, and high-level professionalism. No matter what service you're looking for, we'll deliver nothing less than the best.
Our Comprehensive Landscaping Services
Davis and Weber County residents can expect a wide range of professional landscaping services from the expert team at Pro Landscape Utah. Below, we've listed our comprehensive landscaping services:
Landscaping Installations – Our landscaping installations can help improve your home's curb appeal and increase its beauty. We can install everything from flower beds to water features.
Fencing Installations  – We provide an array of fencing styles to choose from. You can increase curb appeal, add privacy, and improve your home with an eye-catching, new fence.
Sprinkler Installations – We service all brands of irrigation products, and our highly-trained staff can troubleshoot your system and make necessary  in a timely manner.
Landscaping Material Installations – Whether you're looking to add gravel, stepping stones, rocks, or boulders, we can install it. If there's a specific color, shape, or size you need, just ask.
Leveling & Grading – Properly leveled and graded yards help prevent erosion and boost the safety aspects of the property. Grading removes the topsoil from excess areas in your yard.
Contact Us Today to Schedule a Consultation
When you Google "landscaping services near me" and have a menagerie of options to choose from, we hope you'll choose the professional team at Pro Landscape Utah. We can offer a wide range of landscaping ideas, including both front and back yard landscaping ideas. To learn more about our services or to schedule a consultation with our team of professionals, contact us today.