Skip to Content
Landscaping Material Installations in Davis & Weber County
Rock & Stone Installations to Accentuate Your Lawn
If your Davis or Weber County yard is looking lackluster, Pro Landscape Utah can install specialty rocks and stones to liven up your landscape. Whether you're looking to add gravel, stepping stones, rocks, or boulders, we can install them. If there's a specific color, shape, or size you're looking for, don't hesitate to call us and check if we offer it. Chances are, we do. We provide various types of landscaping materials to ensure our customers can find what they need. Gravel can be used to cover paths, driveways, and more, making it a versatile material. Stepping stones can be used to add trails through your yard or garden, but also to contrast with flowers and other plants. Rocks and boulders can be installed as the focal point of your landscape or scattered to blend in with flowers, plants, and trees.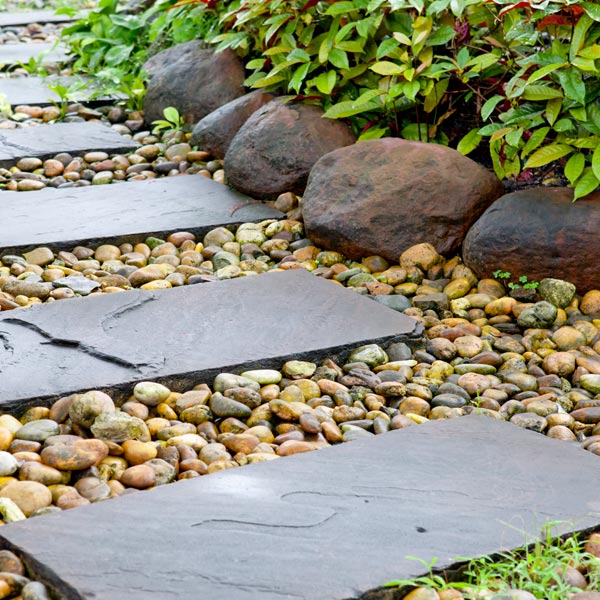 The Benefits of Landscaping Material & Installations
If you're considering incorporating rocks and boulders into your landscape, you probably should! There are a vast number of benefits to be gained by doing so. Using boulders can add a natural look to any landscaping project – especially ones that have been gathered locally. These boulders can create a rugged, natural look for your landscape. We can install boulders with various colors and textures. Some of the benefits landscaping materials such as rocks and boulders can bring include the following:
Increased curb appeal
Extremely low maintenance
Helps prevent erosion on slopes
Doesn't attract unwanted pests
Holds their own against foot traffic
Used to fill in the empty space in your landscape
Useful alternative in retaining walls
Helps tie your yard to your natural surroundings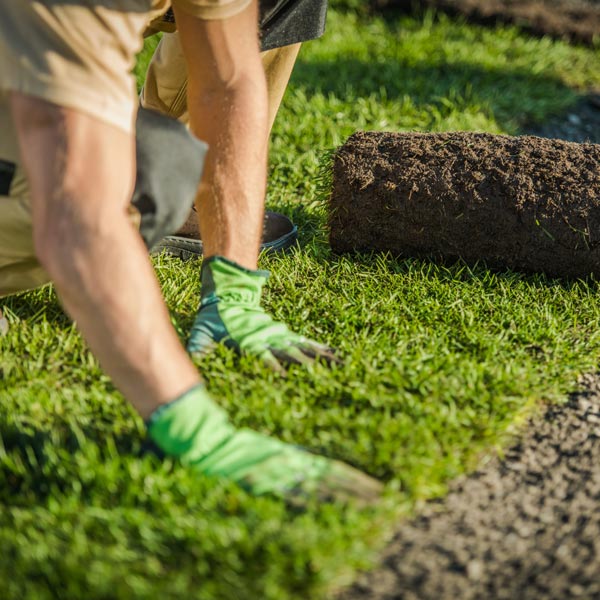 We Do Sod, Topsoil, & Mulch Installations
Pro Landscape Utah is proud to be the go-to resource for all your landscaping needs. We offer our clients a variety of sod, topsoil, and mulch products because we know that a yard or garden is only as good as its foundation. Creating a fertile environment for your plants and flowers is essential. Our sod, topsoil, and mulch are of the highest quality, and our mulch is sold in both bags and bulk. If you're not sure how much you need, simply provide us with dimensions, and we'll figure it out for you!
Our Additional Landscaping Services
In addition to landscaping material installation services, Pro Landscape Utah provides a wide range of additional landscaping services, including, but not limited to, the following:
Contact Us Today for Landscaping Material Installations
When you Google "landscape material supplies near me" or landscaping materials near me" and are given a wide selection, we hope you'll choose Pro Landscape Utah. We offer a wide range of landscaping services, and materials installation is one of our specialties. Check out our gallery to see some of the past landscaping material installation services we've performed. To schedule a consultation with our expert team or to learn more about our landscaping services, contact us today.
We Make Sure the Grass is Greener on Your Side